Yes, that is right, the long rumored zooms have made an appearance.  Here are the photos from CES 2012 that show a Panasonic Lumix Vario 12-35 F2.8 O.I.S and a Lumix Vario 35-100 F2.8 O.I.S. concept prototypes.  These pictures are at Vitaliy Kiselev's site personal-view.com.   He is responsible for the GH2 Hack.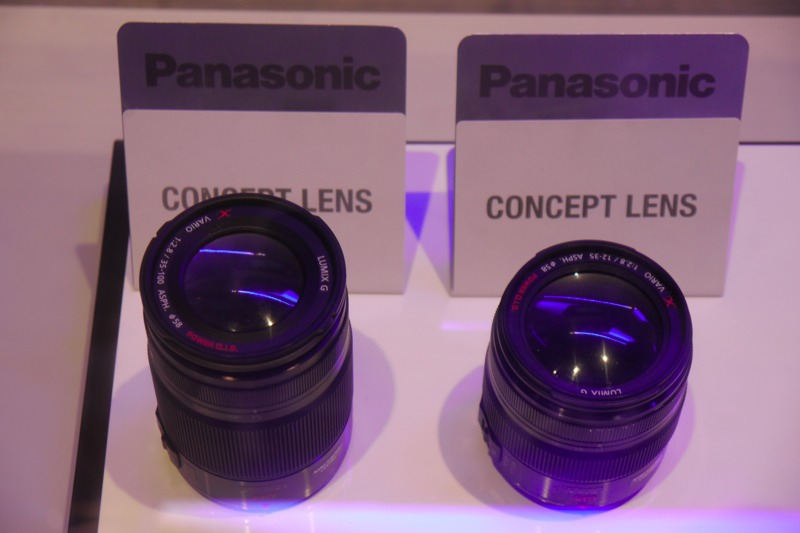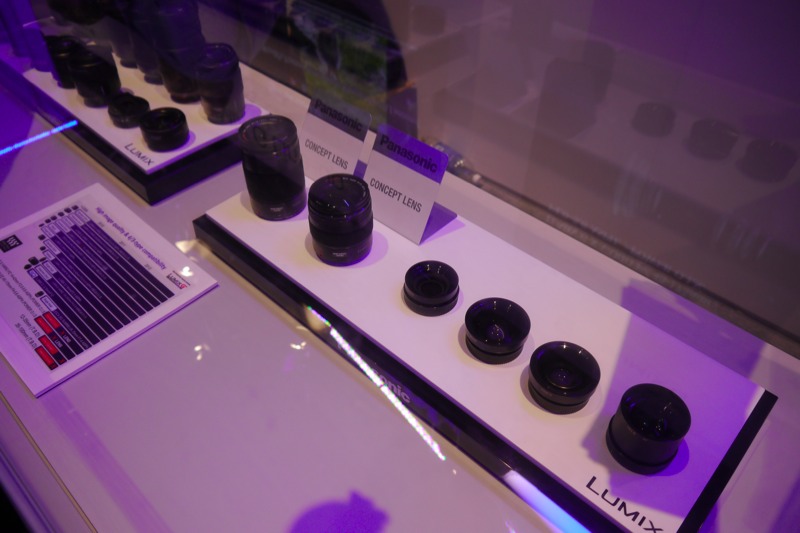 These pictures are from the PhotograhyBlog.com
People are asking on DPreview why is Panasonic showing theses lenses and I responded:
"Some of you are missing what the these lenses are being make for. Another camera in the Panasonic 4/3d's line up is the professional AF100/101 video camera. As a user of one, it is really missing a good fast zoom. I have been using my Canon 24-105mm f4 IS with an adapter but it is even too slow and I can't use the IS as it has no power. The Lumix 14-140 is slower for inside shooting and not constant apertur,e but it has OIS. I want a f2.8 lens or faster with OIS for handheld.
These lenses will be great on my GH2 as well. If you want small, buy pancakes. If you need low light zooms use a bigger lens. The camera is still small. I have the 14 pancake for small and the Leica 25 for fast but neither has OIS. Even with these new lenses I will keep both of those lenses.
I can not wait to get my hands on them. Hopefully at NAB."
They will great lenses for the frugal filmmaker.